NFT ownership verification for Discord membership
NFT ownership verification for Discord membershipA Discord bot can be integrated into any Discord servers to verify the NFT Membership to assign specific roles to members.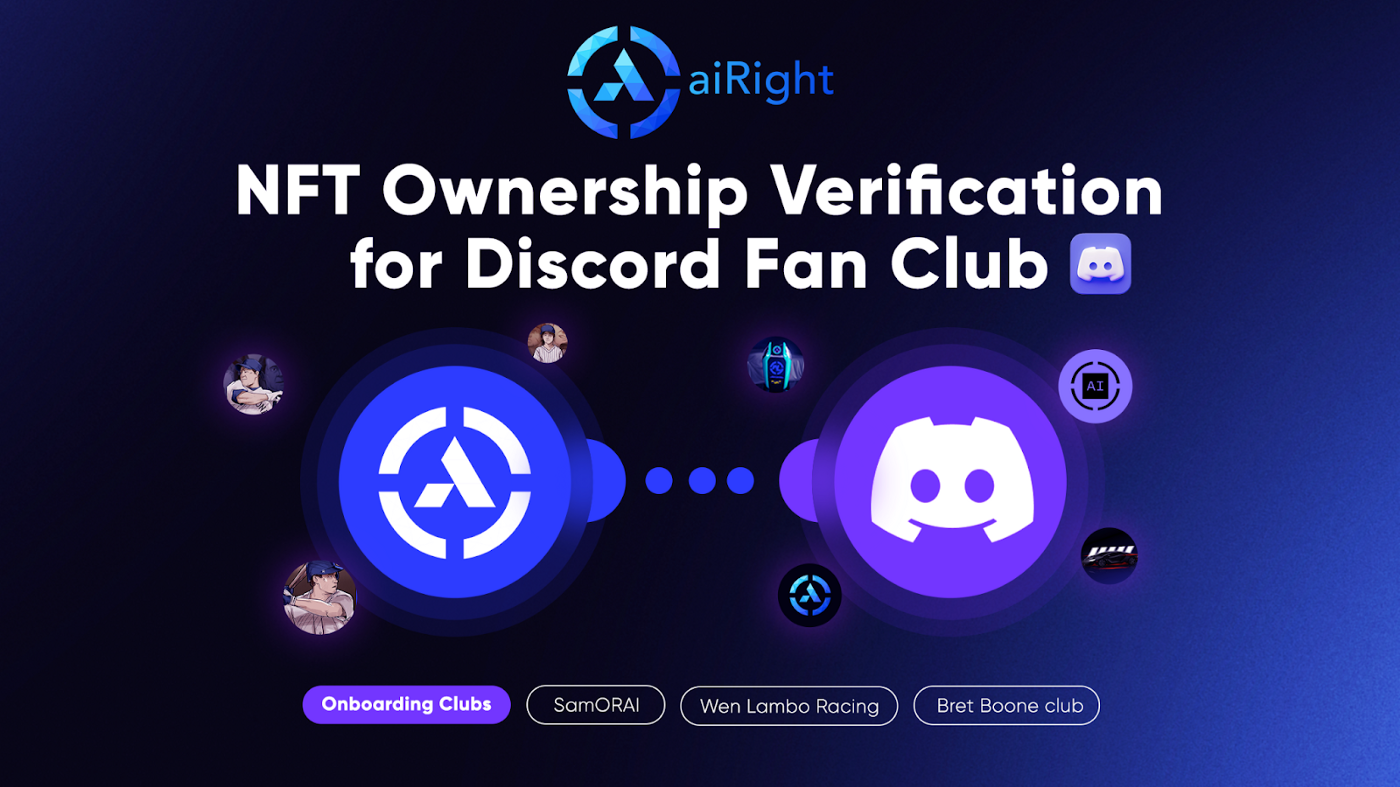 This is a tool on Discord to support artists and projects by building strong communities for their NFT holders. This bot will help to connect both the user's aiRight and Discord accounts, verifying NFT ownership and assigning a role to access their private channels on Discord. This bot will allow creators to effectively utilize their NFTs as the ticket to join the fan clubs, communities and grant additional privileges to collectors.
After connecting their wallet to the Discord account via the aiRight page, users can select the private channels from the list to join. Our bot will scan your wallet and assign you a new role allowing you to access the channels or get more powers (depending on each communities customization) if your assets include the NFT(s) from the selected artists. Your assessment will be denied if you don't meet the above requirements. Please be noted that each wallet will be mapped with only one Discord account and all your roles on these channels will expire if you disconnect the aiRight wallet with the Discord account.
Once verified, creators can request a new private channel with custom roles in the aiRight Hangout Discord Server

https://forms.gle/pfma5RbbdSojxZat5,

which will be created and set up by the aiRight team.

The aiRight team will also make announcements to our community via all official channels about upcoming private communities. We are happy to collaborate with creators on campaign customization.